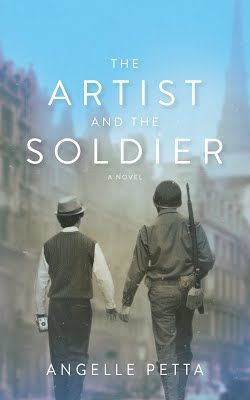 Date Published:

May 1, 2018
Publisher: Warren Publishing
Two young men come of age and fall in love, set against the backdrop of true events in World War II
It's 1938. Bastian Fisher and Max Amsel meet at an American-Nazi camp, Siegfried. Neither have any idea what to do with their blooming, confusing feelings for one another. Before they can begin to understand, the pair is yanked apart and forced in opposite directions.
Five years later, during the heart of World War II, Bastian's American army platoon lands in Salerno, Italy. Max is in Nazi-occupied Rome where he has negotiated a plan to hire Jews on as 'extras' in a movie—an elaborate ruse to escape the Nazis. Brought together by circumstance and war, Bastian and Max find one another again in Rome.
Excerpt:
Before Max knew what was happening, Bastian grabbed his hand and pulled him onto the path and into the crowd. They wove in and out of runners, gaining speed. With all the jostling and excitement, no one noticed the boys join the race and wrench through. Bastian ran faster, yanking Max behind him. They knitted themselves into the fabric of the determined and exhausted boys until, somehow, they broke free of the pack, pulling ahead. The finish line was in sight.
"Hey! Stop," Max huffed in a whisper, attempting to jerk his arm free. "We can't do this. It's cheating."
Bastian yelled back, his grip strong on Max's arm.
"We can and we will. Come on, Max. When was the last time you won a race?"
Max had never won a race.
He raised his head and saw the finish line ten yards ahead; hunger swelled in his eyes. Bastian saw it too and a smile spread over his face. Max thought it made him look wicked. With a surge of energy, Max propelled himself forward to meet Bastian's stride. Sweat dripped down their faces and their feet pounded the dirt path. Clouds of dust billowed from every footfall. The boys looked at each other. Together they ran, shoulders forward, the rest of the runners now on their heels. Never had Max been so close to winning something. Never had Bastian shown another camper his shortcut. With one final swell of energy, they launched themselves across the finish line; Bastian's hand once again found Max's, giving it a tight, hard squeeze, and— just as fast—let it fall.
Within seconds, the rest of the boys had joined them, drenched and huffing. A few of the runners, upset about losing, plodded forward, whispering and not looking back. Those who knew Bastian slapped him on the back and cheered for him. He grabbed Max's hand again and thrust it into the air. Max's heart flapped in his chest, a terrified bird confused by its newfound freedom.
Max looked around. His triumph, however undermined by the cheating, glimmered in front of him. Older boys, bigger boys, cheered for him, reached out to touch him, just to get a piece of the glory. He closed his eyes and thrust his arms higher into the air, yelping in delight.
Bastian had helped Max do something he'd never thought he'd do. Win.

In 1939, Bastian and Max meet at Camp Siegfried, in New York, a camp where German-American teens are sent to learn how to become soldiers. The 17 year-olds become unlikely friends and by the end of the seven weeks, they have developed deeper feelings for one another, but tragedy strikes, tearing them apart and sending them in different directions: Max travels to Italy to live with his family and attend school, while Bastian joins the military and goes off to war. Circumstances bring them back together 5 years later, in Italy, but can these two young men build a life together and will they even survive the war to have a future?

I loved the premise of the story and it was well-executed. It was interesting and entertaining and the author did a wonderful job at working in the historical aspects of the story throughout. The story was well-written, but it was paced somewhat slow and seemed to drag in certain areas. The action portions of the story were exciting and kept me on the edge of my seat.

As for the romance, it didn't just take a backseat to the story, it was about 10-car lengths behind it. Frankly, for me, the romance portion failed and it's sad, because I was really looking forward to seeing how these two young men could build a life together in this time period, but there was hardly anything there in the romance department.

If you're a history buff and love WWII history, you'll most likely love this story, but if you're looking for a romance, look elsewhere, because sadly, you won't really find it here. Still, the story was enjoyable and recommendable.

*copy provided by author or publisher in exchange for an honest review*

I found myself surprised by this book. It starts with Max and Bastian meeting at a Nazi youth summer camp. These two are physical and social opposites. Max is upper-middle class, skinny, and takes after his mother's Italian heritage where Bastian is poor, athletic, blond haired and blue eyed. However, it becomes obvious early that their lives and motivations are quite similar in terms of their upbringing and family dynamics. They somehow become fast friends, protective of the other and fall in love. But, then life, as usual, gets in the way and they live separate lives for several years.

In the midst of the WWII, they are surprisingly reunited and the love that was once there, blossoms in the most difficult of circumstances. All of the characters are quite well-written and the mood and tone of the novel are quite evocative. The author does a fantastic job of describing the setting of WWII Italy, to the point where I found myself lost there.

The only reason I don't give this one 5 stars is the constant POV switching. It's so frequent, paragraph to paragraph, that I found myself having to go back and re-read passages to make sure it was from the right character's POV. And POV is not simply from the 2 MCs, Max and Bastian, but supporting characters like Max's father, Max's mother, Bastian's sister Ilsa, etc. I found it hard sometimes to keep up, unfortunately.

Having said that, this is a fantastic and evocative read that I highly recommend.

*** Copy provided to Bayou Book Junkie for my reading pleasure, a review wasn't a requirement. **
*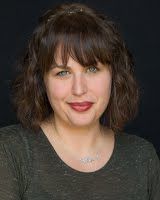 Angelle holds an MA from Emerson College, and a master's equivalency in Drama Therapy through the NADTA. She is a registered drama therapist and a PhD student at Lesley University. She works as a Drama Therapist at an Expressive Arts Center in Virginia called A Place To Be. She lives in Northern Virginia with her husband, two delightful dogs, and one fat cat.